Ghungroo Ring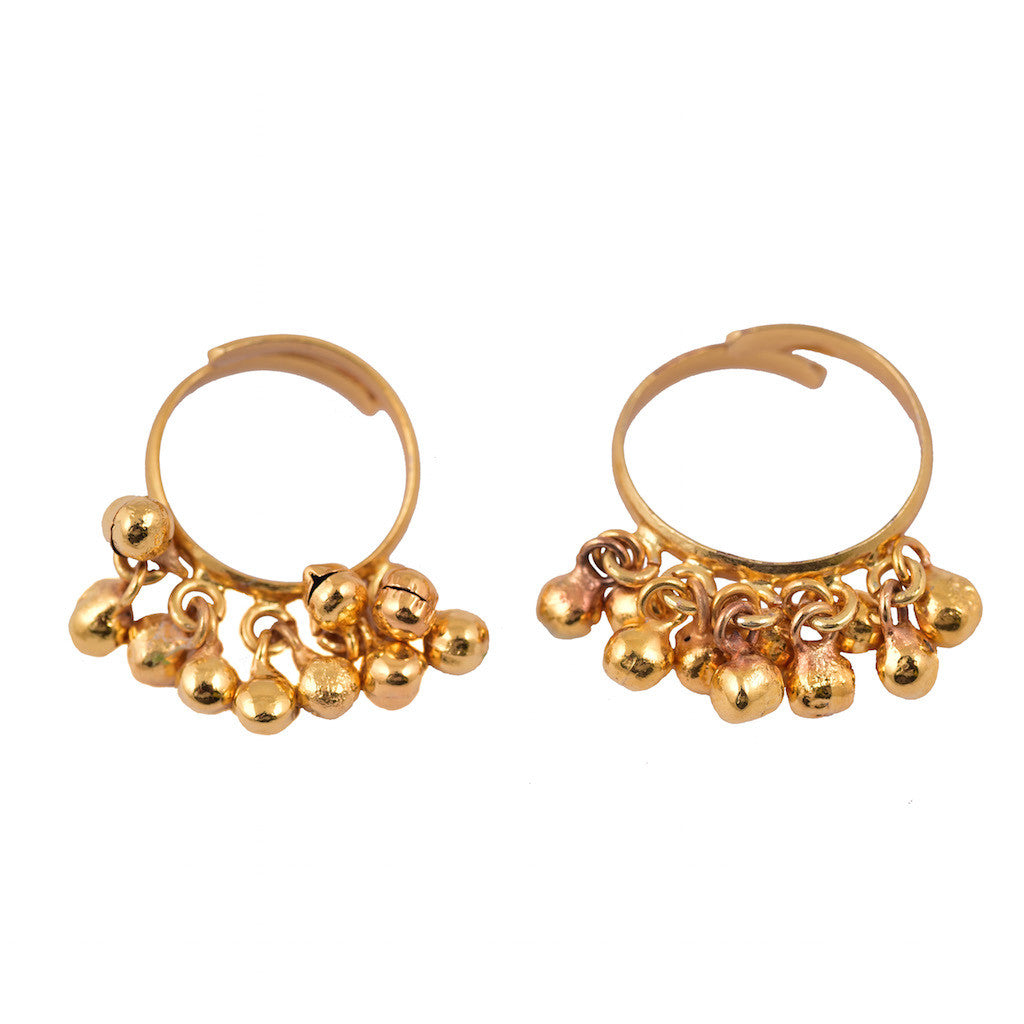 Designer: mrinalinichandra
Sold Out
"Style is a way to say who you are without having to speak." — Rachel Zoe
Combining the aesthetics of design with impeccable craftsmanship and quirky designs, Introducing Ghungroo collection, inspired from ghungroo's which serve to accentuate the rhythmic aspects of the form of classical dance of India which fits effortlessly into the modern woman's everyday life. These ghungroo inspired jewellery offer an Indian vibe while staying true to the line's signature sleek aesthetic. Presenting a Ring inspired by ghungroo, it is meticulously designed by using tinkling ghungroo beads placed on the upper portion of the ring.

COMPOSITION: Ring made out of silver alloy, gold plated in 22kt gold, using dainty tinkling ghungroo beads.
CARE: Do not keep the piece in theåÊopen air or in velvet packaging. Plastic case is best suitable.
INFORMATION: These pieces are 100% handcrafted. Small variations in symmetry, coloring & finish are natural and only add to the beauty & authenticity of the product, not diminishing the quality in any way.åÊ
CARE: Please do not keep the piece in an open air environment or in velvet packing.åÊ
Plastic cases are best suited to preserve them.