Enamel Red Cabochon Parrot Necklace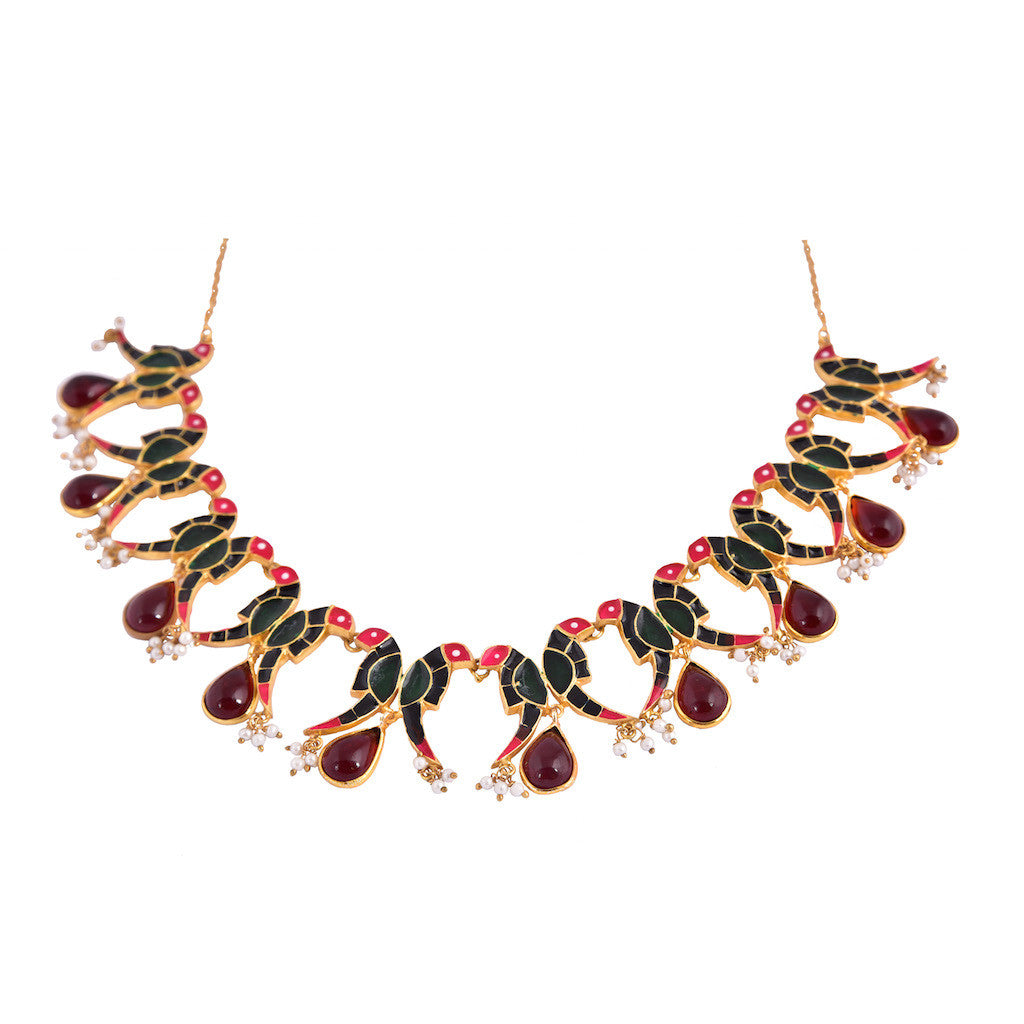 Designer: mrinalinichandra
Rs. 14,000.00
"Style is a way to say who you are without having to speak." — Rachel Zoe
Combining the aesthetics of design with impeccable craftsmanship and quirky designs, Introducing this Enamel collection, using striking colors and opulent colored stones inspired from nature, Presenting a gold plated Parrot motif Necklace using red and black meena work from Jaipur, anchored with a red opal drops along with clustered pearl tassels, set in customised metal alloy.
Composition: Specially customised metal alloy with gold plating.This necklace is hand enameled using the age old meenakari craft from Jaipur. Cluster of pearls are hung at the end of the tail of the parrot keeping the red opal drops dangling in between.
INFORMATION: These pieces are 100% handcrafted. Small variations in symmetry, coloring & finish are natural and only add to the beauty & authenticity of the product, not diminishing the quality in any way.åÊ
CARE: Please do not keep the piece in an open air environment or in velvet packing.åÊ
Plastic cases are best suited to preserve them.