Queen moth haath phool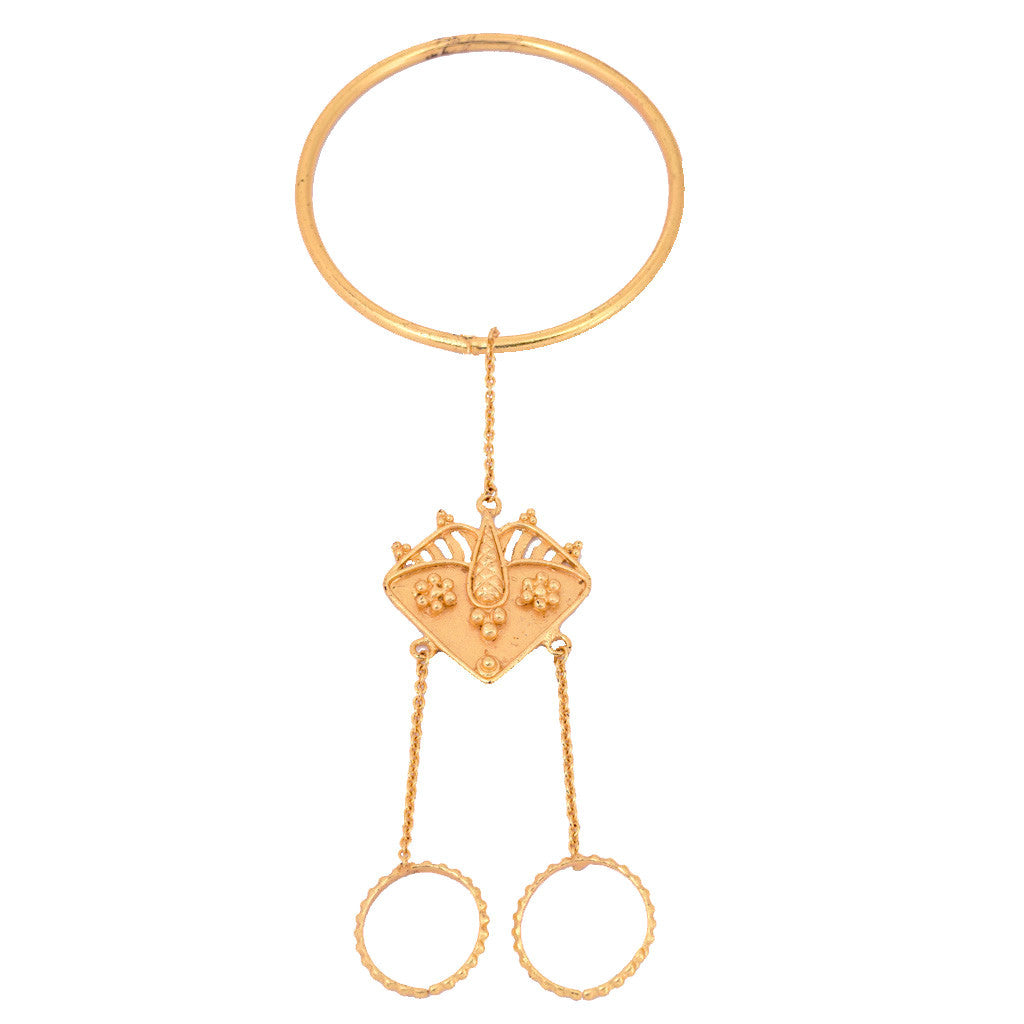 Designer: mrinalinichandra
Sold Out
"Style is a way to say who you are without having to speak." — Rachel Zoe
Featuring a matte gold finish rava dori craft carved into moth haath phool made from customized silver based alloy.
It is authentic Indian handcrafted jewelry made in a village near Jaipur.
COMPOSITION: Customized silver based alloy.
INFORMATION: These pieces are 100% handcrafted. Small variations in symmetry, coloring & finish are natural and only add to the beauty & authenticity of the product, not diminishing the quality in any way.åÊ
CARE: Please do not keep the piece in an open air environment or in velvet packing.åÊ
Plastic cases are best suited to preserve them.