Mathematics Number Seven Studded Earrings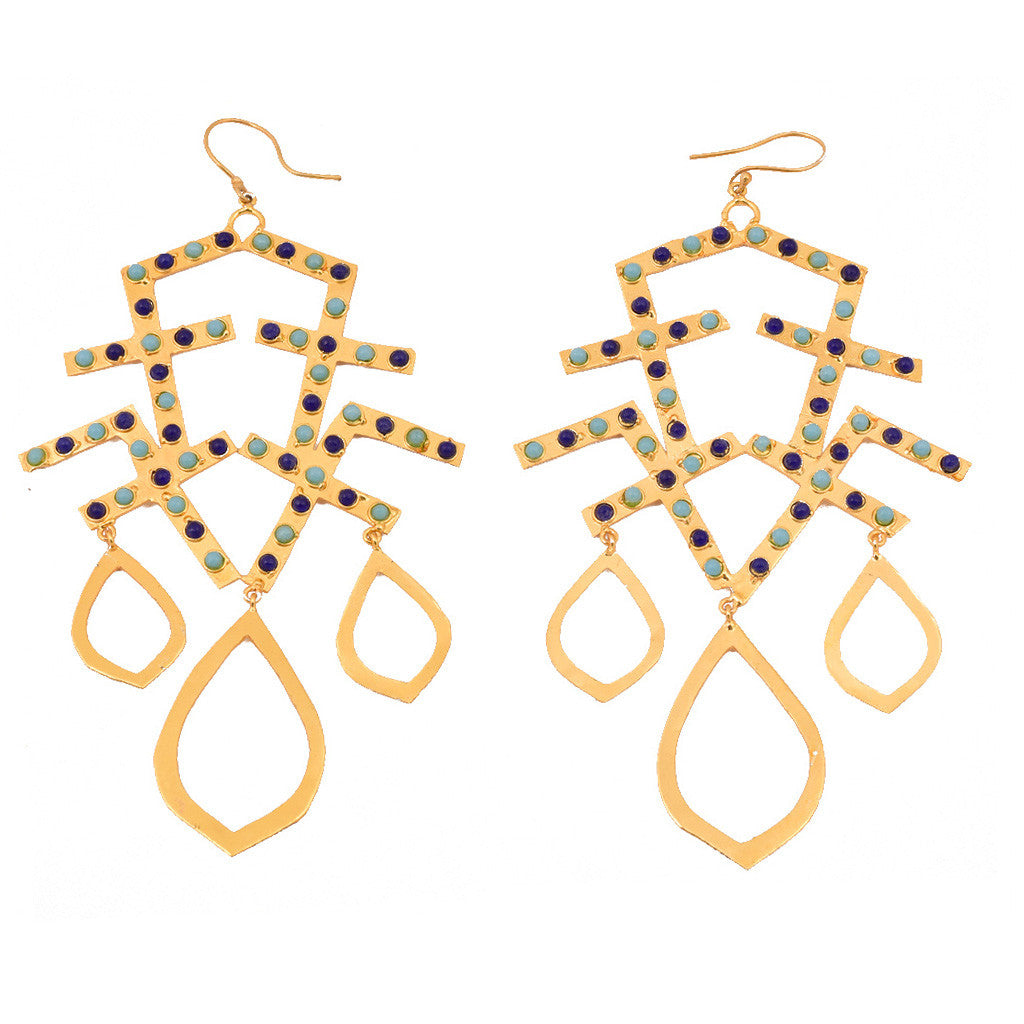 Designer: mrinalinichandra
Rs. 9,000.00
"Style is a way to say who you are without having to speak." — Rachel Zoe
Combining the aesthetics of design with impeccable craftsmanship and quirky designs, Introducing Mathematics of Sorts collection, inspired from the whimsical constructions of elements from the designer's very own fond love for mathematics. Presenting a pair of gold finished Earrings inspired by number 7 designed in a manner that its forms an abstract form with four sevens studded with pearl and semi precious stones all over and three åÊhanging metal tear shape, set in customised metal.
COMPOSITION: Made out of silver alloy, gold plated in 22kt gold, Earrings inspired by Number 7 forming an abstract form using the seven form and three dangling tear metal drops.
INFORMATION: These pieces are 100% handcrafted. Small variations in symmetry, coloring & finish are natural and only add to the beauty & authenticity of the product, not diminishing the quality in any way.åÊ
CARE: Please do not keep the piece in an open air environment or in velvet packing.åÊ
Plastic cases are best suited to preserve them.