Red Jelly Bean Candy Ring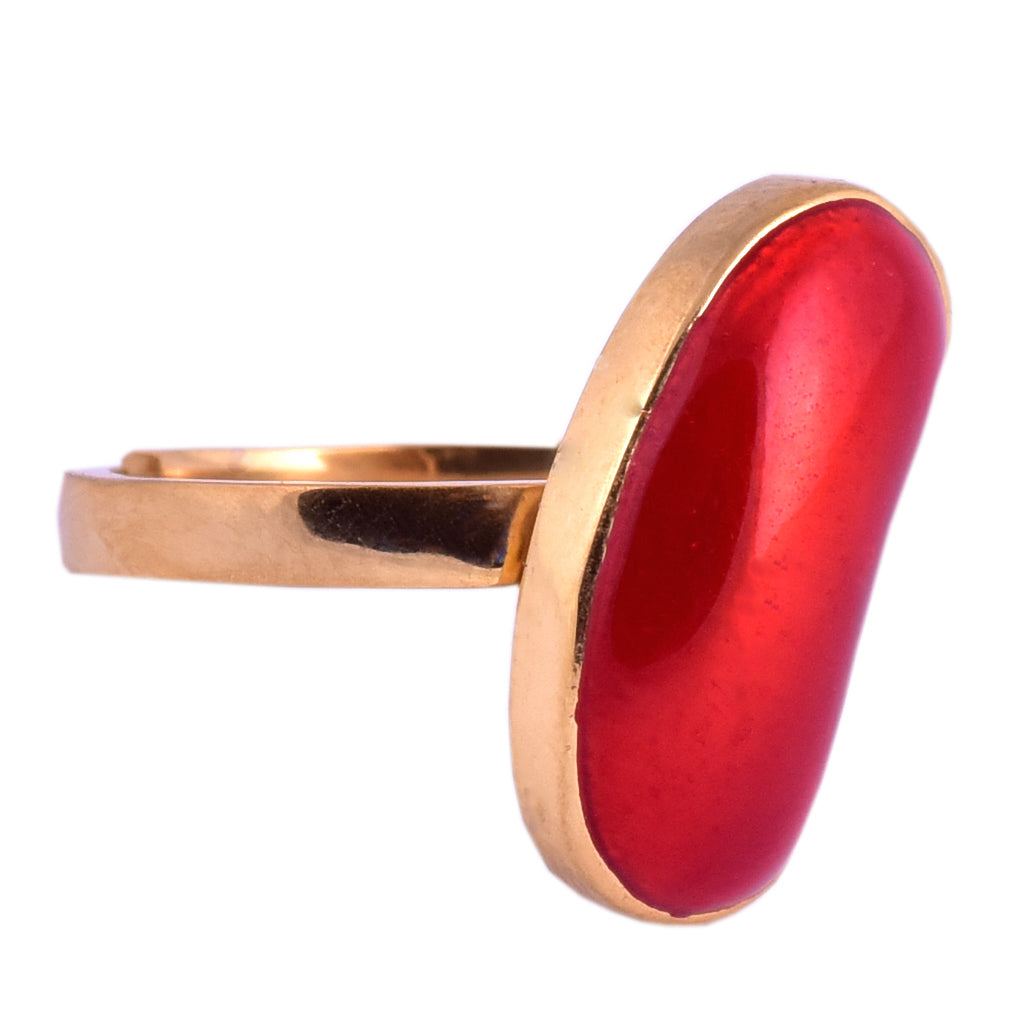 Designer: mrinalinichandra
Rs. 1,800.00
"Style is a way to say who you are without having to speak." — Rachel Zoe
Gold plated ring inspired by the CandyCrush red jelly bean candy. 
Mrinalini Chandra x CandyCrushSaga
Mrinalini Chandra teams up with the hit gaming franchise CandyCrushSaga to bring you exclusive candy crush inspired jewelry. These quirky pieces styled on the game will bring a smile to your face & add some quirk to your wardrobe. Make any outfit pop with these chic jewelry pieces. 
COMPOSITION: Made in German Silver, with 22kt gold plating. 
INFORMATION: These pieces are handcrafted. Small variations in symmetry, coloring & finish are natural and only add to the beauty & authenticity of the product, not diminishing the quality in any way.
CARE: Please do not keep the piece in an open-air environment or in velvet packing. 
Plastic cases are best suited to preserve them.