Enamel Firangi Paani Red & Black Hoops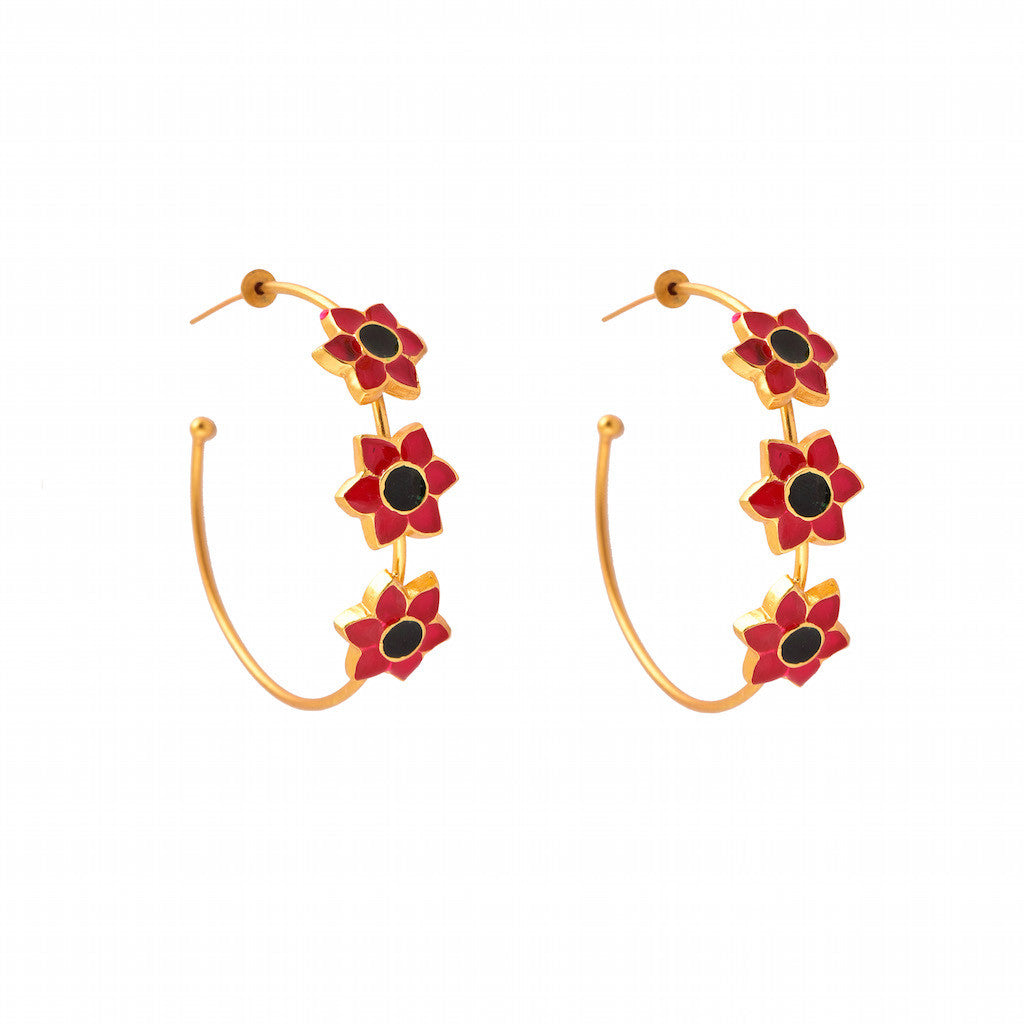 Designer: mrinalinichandra
Sold Out
"Style is a way to say who you are without having to speak." — Rachel Zoe
Combining the aesthetics of design with impeccable craftsmanship and quirky designs, Introducing this Enamel collection, using striking colors inspired from nature, Presenting åÊa gold plated Firangi Pani inspired Hoop Earrings with red and black meenakari from Jaipur, set in customized metal alloy. Repetative flower motifs makes the design exquiste and elegant.
COMPOSITION: Specially customised metal alloy with gold plating. These Earrings are hand enameled with red and black enamel using the age old meenakari craft from Jaipur.
CARE: Please don't keep the piece in theåÊopen air or in velvet packing. Plastic case is best suitable.
INFORMATION: These pieces are 100% handcrafted. Small variations in symmetry, coloring & finish are natural and only add to the beauty & authenticity of the product, not diminishing the quality in any way.åÊ
CARE: Please do not keep the piece in an open air environment or in velvet packing.åÊ
Plastic cases are best suited to preserve them.