Marigold Enamel Dangling Flower & Leaf Earring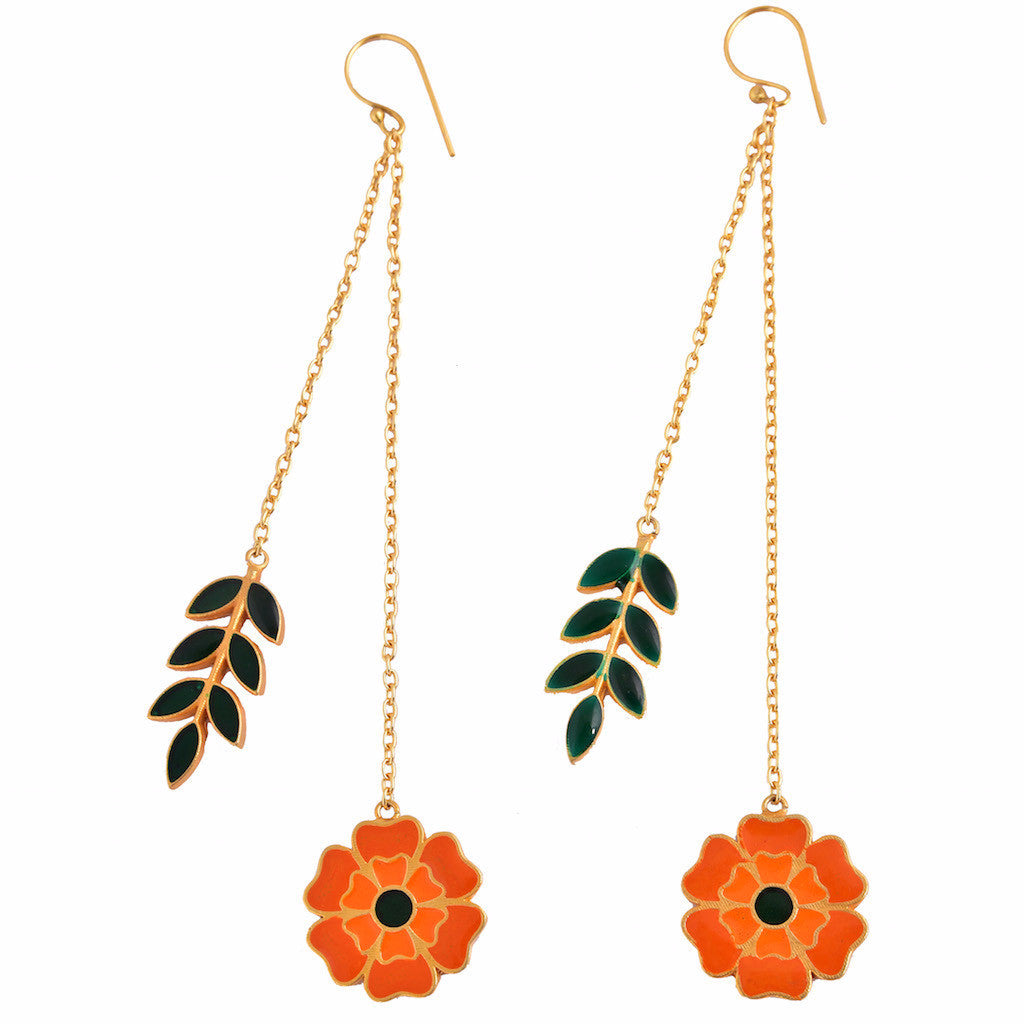 Designer: mrinalinichandra
Rs. 4,000.00
"Style is a way to say who you are without having to speak." — Rachel Zoe
Featuring the pair of earrings inspired from the Marigold fields. Complement your western look with these handcrafted, jaipur meenakari gold plated earring.
MATERIAL : Specially customised metal alloy with gold plating.The dangling flower and leaf earring is hand enamelled using the age old meenakari craft from jaipur. These earrings åÊare handcrafted with dual shades of orange and leaf green enamel from jaipur. Fish hooks and the hanging chain string holds the flower and leaf motifs.
INFORMATION: These pieces are 100% handcrafted. Small variations in symmetry, coloring & finish are natural and only add to the beauty & authenticity of the product, not diminishing the quality in any way.åÊ
CARE: Please do not keep the piece in an open air environment or in velvet packing.åÊ
Plastic cases are best suited to preserve them.