Please Have A Seat Single Row Musical Chair Bangle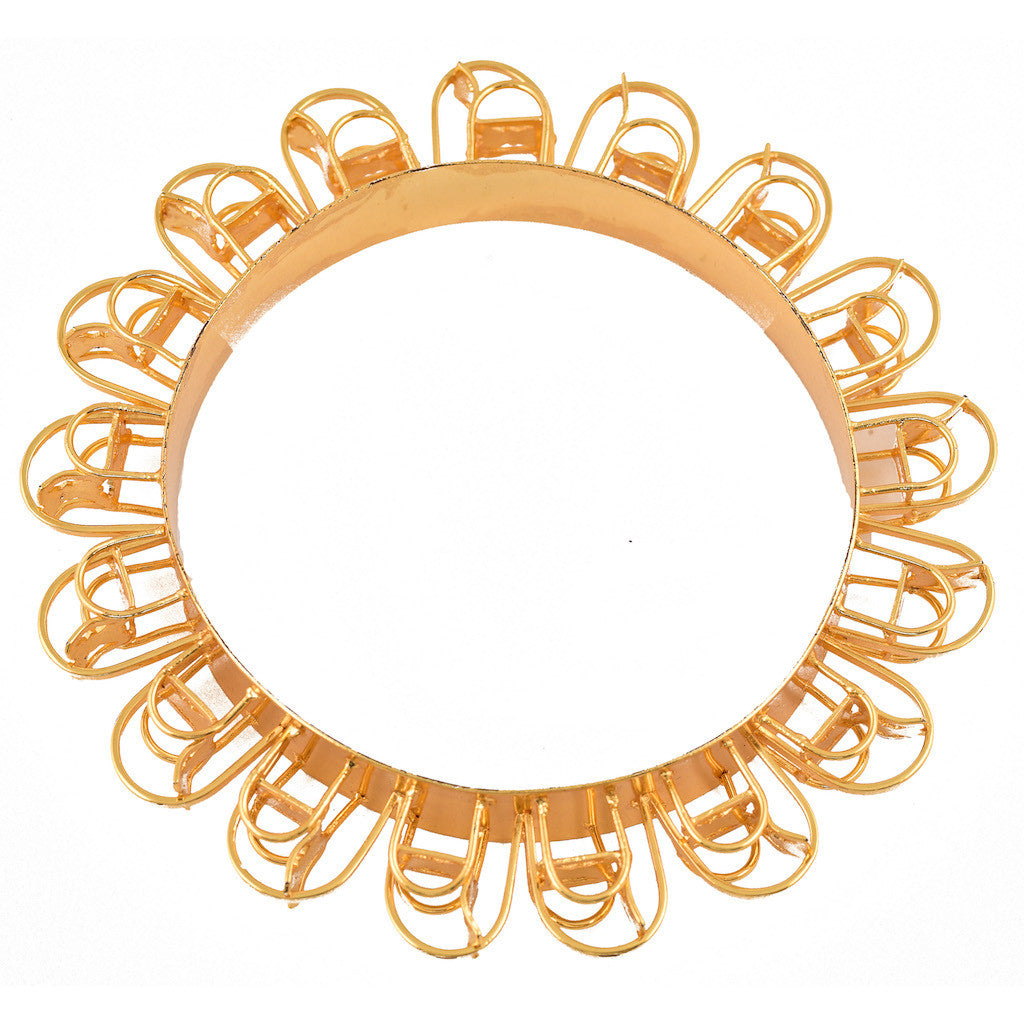 Designer: mrinalinichandra
Rs. 5,000.00 Rs. 8,000.00
"Style is a way to say who you are without having to speak." — Rachel Zoe
Featuring the playful Musical Chair Single Row handcrafted Bangle. It follows the exact same arrangement as the game musical chair now you know it's not just fun to play it but wear it turns to be fun too!
Material: Made out of silver alloy, gold plated in 22kt gold, fish hook double chair swinging Chand Balis, using granulation and tear drop shaped metal dangling in the end.åÊ

INFORMATION: These pieces are 100% handcrafted. Small variations in symmetry, coloring & finish are natural and only add to the beauty & authenticity of the product, not diminishing the quality in any way.åÊ
CARE: Please do not keep the piece in an open air environment or in velvet packing.åÊ
Plastic cases are best suited to preserve them.