Shakuntala Fish Earrings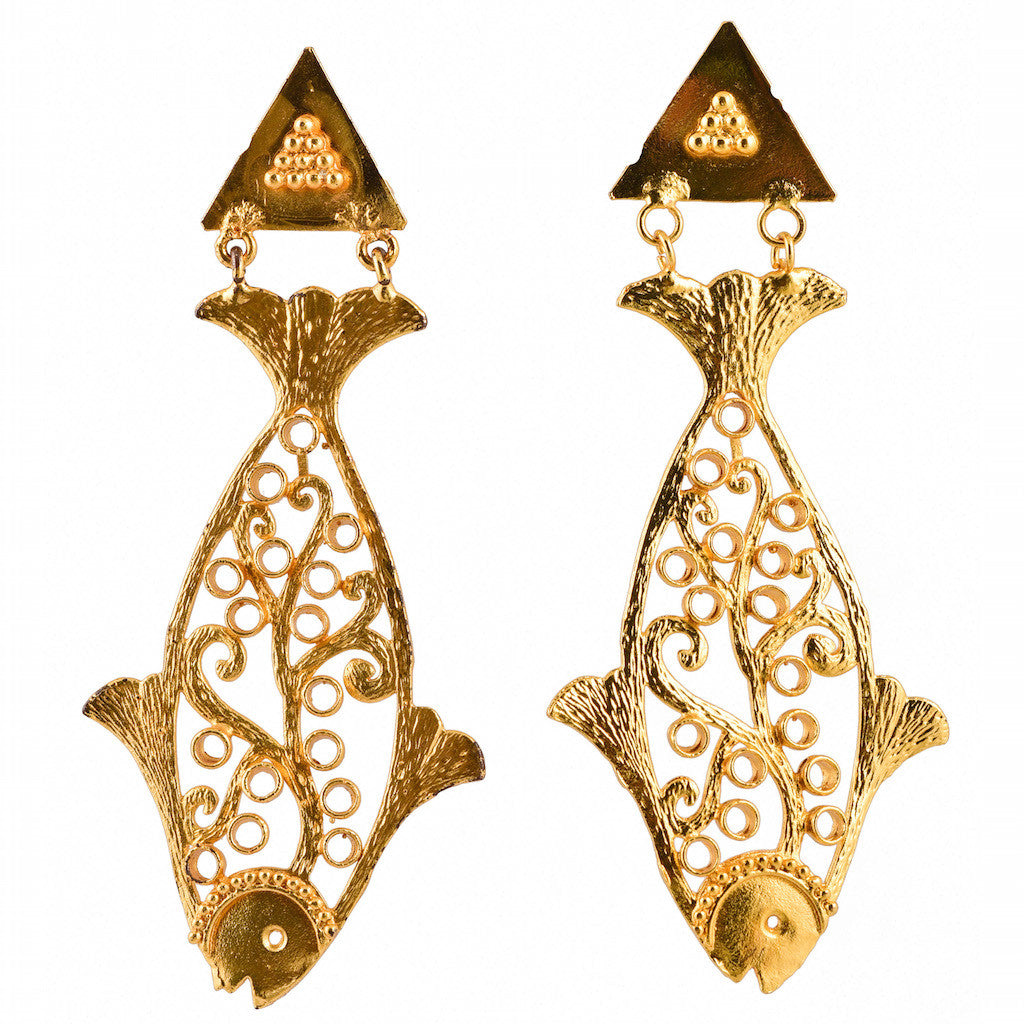 Designer: mrinalinichandra
Rs. 9,600.00
"Style is a way to say who you are without having to speak." — Rachel Zoe
Combining the aesthetics of design with impeccable craftsmanship and quirky designs, Introducing Shakuntala collection, which adds a hint of whimsy in delightful designs featuring Moths, Flowers, Railway Creepers, Fishes, Playful Parrots and the very fascinating Monkeys. Presenting a Handcrafted Fish Earrings using Orrissa's Filigree and Jaipur's Rava Dori art.åÊ
COMPOSITION: Earrings made out of silver alloy, gold plated in 22kt gold, using Orrissa's Filigree and Jaipur's Rava Dori art.
CARE: Please don't keep the piece in theåÊopen air or in velvet packing. Plastic case is best suitable.
INFORMATION: These pieces are 100% handcrafted. Small variations in symmetry, coloring & finish are natural and only add to the beauty & authenticity of the product, not diminishing the quality in any way.åÊ
CARE: Please do not keep the piece in an open air environment or in velvet packing.åÊ
Plastic cases are best suited to preserve them.